Mold Remover Ippatsu Gel Spray S-2915
Bathroom supplies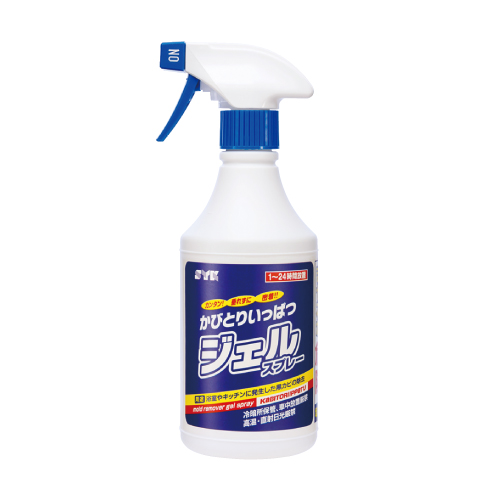 | | |
| --- | --- |
| Categories | Bathroom supplies |
| Use | Mold remover |
Characteristic
Removal of black mold generated in bathrooms and kitchens.
how to use
① Be sure to ventilate before using.
② Wipe off dirt other than mold and rinse with water and dry well.
③ Cure parts that may be discolored with masking tape.
④ Turn on the tip of the bottle.
⑤ Apply to cover mold. Use a spatula, sponge, brush, etc. as necessary. (Animal hair cannot be used)
⑥ Please turn off the tip of the bottle after use.
⑦ After leaving until the mold disappears (1-24 hours), wash with water, wipe off the moisture and dry.
Standard
| model number | contents | JAN/EAN |
| --- | --- | --- |
| S-2915 | 500g (1 case 12 pieces) | 4989933905988 |