SYK Gloss revival agent S-2935
Chemical products for commerce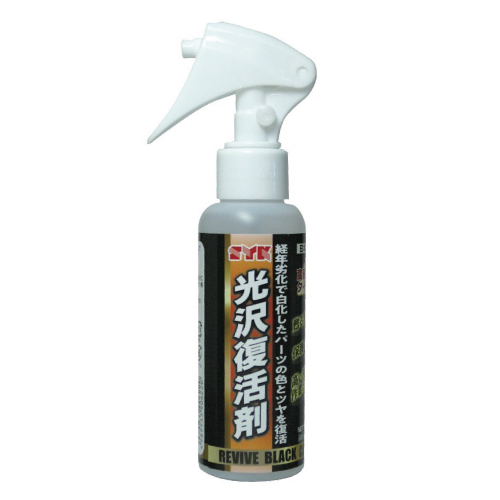 Gloss revival agent
Model number:S-2935
Contents:100ml
| | |
| --- | --- |
| Categories | Chemical products for commerce |
| Use | Chemical products for commerce |
Characteristic
There is little stickiness and the finish is beautiful by wiping with a rag etc., and the protection power is improved.
how to use
Remove dirt and dust with a neutral detergent.
Thoroughly dry, spray a small amount of this agent on a clean rag, etc., and spread it sufficiently on the resin part. Spray this agent on toothbrushes and other parts where rags etc. cannot be used.