Glossy Cleaner S-2923
Chemical products for commerce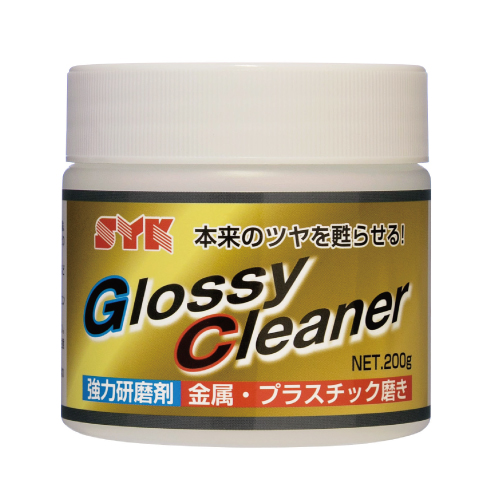 move yellowing and dullness of car headlights.
Model number:S-2923
Contents:200g
| | |
| --- | --- |
| Categories | Chemical products for commerce |
| Use | Chemical products for commerce |
Characteristic
Ideal for polishing aluminum, stainless steel, gold, silver, copper, brass, glass fiber, acrylic board, accessories, etc.
Removes oxidation, rust and dirt on metal surfaces.
Contains abrasives and demonstrates strong abrasive power.
After polishing, form a silicone coating.
how to use
Take an appropriate amount of this agent on a towel and polish the surface.
When dirt is removed, wipe off the remaining agent.
* Try in an inconspicuous place beforehand and check that there are no abnormalities such as scratches.
* Do not use on chrome-plated or scratched products.
Specification
| | |
| --- | --- |
| component | Abrasives (35% silicate minerals), surfactants, fatty acids, organic solvents, silicon |