Strongbigsaver for Machine tool S-9733
Chemical products for commerce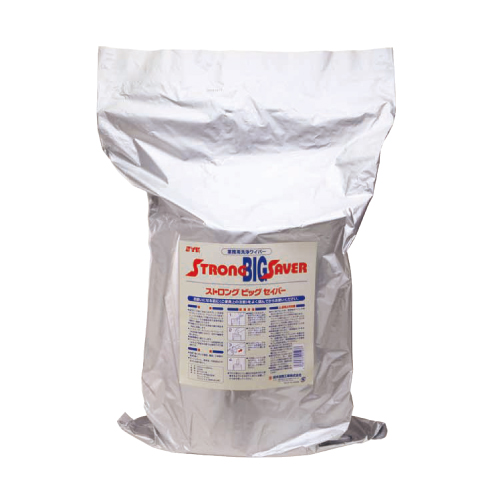 Wet waste for factories
Model number:S-9733
Contents:280mm×330mm×300枚
| | |
| --- | --- |
| Categories | Chemical products for commerce |
| Use | Chemical products for commerce |
Characteristic
It is strong against oil stains and gentle on hand skin (orange oil and aloe extract).
The synergistic action of the cotton spun lace, which is soft and undamaged, allows for reliable and easy cleaning and is excellent in industrial disposal.
Since it contains a rust preventive, the generation of rust after cleaning is temporarily suppressed.
If you are going to paint a rusty surface, polish it.
It is easy to use because it is big size on thick fabric.

how to use
Remove the container lid, cut the top of the aluminum bag, and use the bag in the container.
Hold the tip from the center of the roll and pass it through the hole in the center of the lid.
Close the lid tightly and take it out from above (with perforations).

Standard
| model number | contents | suggested retail price |
| --- | --- | --- |
| S-9703 | 280mm×330mm×300枚 | ¥20,000 |
| S-9733 | 280mm×330mm×300枚 | ¥17,500 |
| S-9748 | 容器上フタ | ¥1,000 |
| S-9749 | 容器下ボトル | ¥2,500 |