Color Dust Cut S-9688
Chemical products for commerce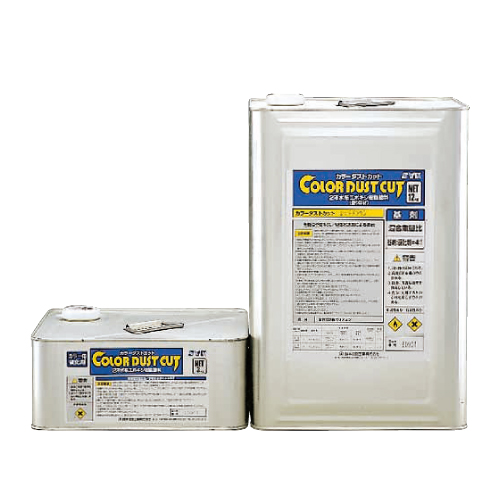 Dust bed coating
Model number:S-9688
Contents:Base material 12 kg + hardener 3 kg
| | |
| --- | --- |
| Categories | Chemical products for commerce |
| Use | Chemical products for commerce |
Characteristic
Dustproof paint for concrete-finished floors.
Since it is a water-based two-pack type, there is no irritating odor of organic solvent and there is no danger of fire and explosion.
Despite being a quick-drying paint, the coating film has high gloss, and excellent water and chemical resistance.
Base material 4: Simple compounding of curing agent 1 makes it easy to apply to amateurs.
About 130㎡ can be used.
how to use
A base: 4 and a curing agent: 1 are mixed in a ratio, and a reaction film forms a coating film.

Standard
| model number | contents | suggested retail price |
| --- | --- | --- |
| S-9688 | Base material 12 kg + hardener 3 kg | ¥60,000 |