sykroyalace S-9864
Hand washing detergent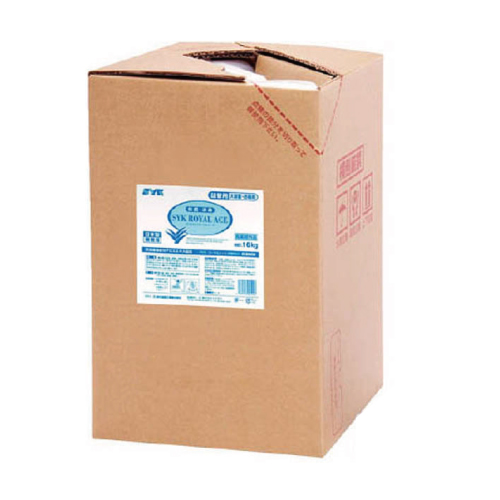 Commercial hand-washing detergent with skin cleaning, disinfecting and disinfecting effects
Model number:S-9864
Contents:16kg
| | |
| --- | --- |
| Categories | Hand washing detergent |
| Use | Hand washing detergent |
Characteristic
It is resistant to oil stains and has a gentle cleansing ingredient (aloe extract) that is gentle on hand skin.
Wastewater treatment is easy because it does not contain heavy metals, phosphorus compounds, LAS (a major component of detergents), and alkaline agents.
The use of a scrubbing agent removes dirt from fingerprints and eliminates the risk of clogging of drain pipes.
This product is also refillable, so you can use the container as many times as you want, making it economical.

how to use
① Take an appropriate amount (1.5g-2.0g) on dirty hands and rub them well without water.
② After that, wash off with water or wipe with a rag. Fingerprints, wrinkles, nails, etc. that are difficult to remove are rubbed particularly well.
Standard
| model number | contents | suggested retail price |
| --- | --- | --- |
| S-9861 | 2.5kg | ¥7,500 |
| S-9862 | 2.5kg | ¥6,000 |
| S-9864 | 16kg | ¥25,000 |