SYK Nature Clean S-2929
Commercial detergent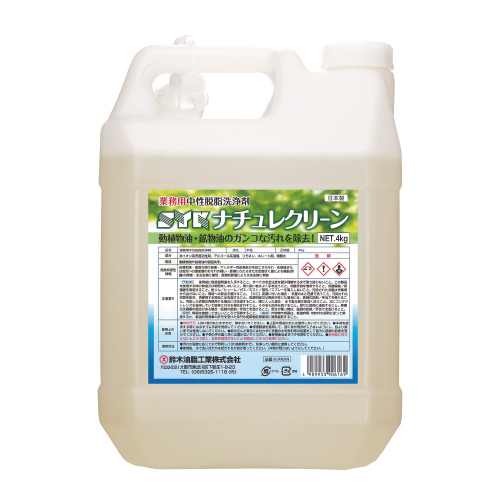 Removes stubborn dirt from animal and vegetable oils and mineral oils
Model number:S-2929
Contents:4kg
Categories
Commercial detergent
Use
Commercial detergent
Cleaning agent

Cleaning agent type: Aqueous

Dirt type: Animal and vegetable oils and fats
Characteristic
Neutral type, surprisingly clean, removes oil stains.
Can also be used on painted surfaces.
A refreshing orange scent with natural orange oil, ideal for use in kitchens and homes.
It can be diluted according to dirt (up to 100-fold dilution) and is most suitable for daily cleaning.
It becomes mousse by using special spray gun (sold separately).
To make a good mousse, it is a good idea to dilute from stock solution to about 5 times.

Standard
| model number | contents | suggested retail price |
| --- | --- | --- |
| S-2929 | 4kg | ¥6,500 |
| SO-535 | 専用スプレーガン 500ml | ¥900 |