paint1pc s-2323
Hand washing detergent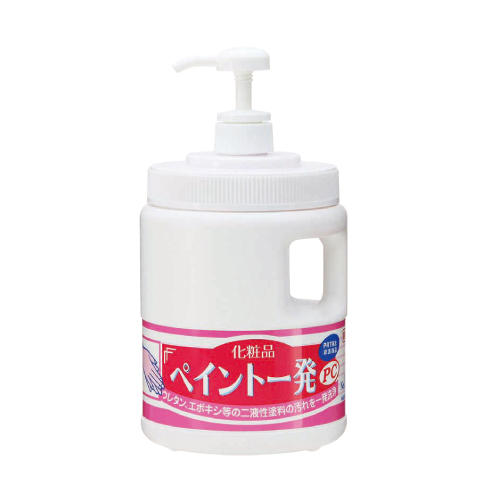 It quickly removes oily dirt and smell from hands and has a bactericidal effect.
Model number:S-2323
Contents:1.5kg
| | |
| --- | --- |
| Categories | Hand washing detergent |
| Use | Hand washing detergent |
Characteristic
A creamy hand cleaner that can easily remove oily dirt and two-part urethane and epoxy paints that are difficult to remove.
Scrubbing agent removes dirt from fingerprints.
The product is not subject to the PRTR Law, and the surfactant and scrub are natural products and are environmentally friendly.
how to use
① Take an appropriate amount (1.5g-2.0g) on dirty hands and rub them well without water.
② After that, wash off with water or wipe with a rag. Fingerprints, wrinkles, nails, etc. that are difficult to remove are rubbed particularly well.
Standard
| model number | contents | suggested retail price |
| --- | --- | --- |
| S-2323 | 1.5kg | ¥5,000 |
| S-2324 | 1.2kg | ¥4,000 |
| S-2326 | 16kg | ¥40,000 |